In the Czech capital tried to keep the spirit of the romantic Middle Ages.
Prague was founded in VI century on the banks of the Vltava River, as the intersection of trade routes. A little later, King Wenceslaus I gave to the city
rights to the settlement, and in the 15th century Jagiellonian dynasty
chose Prague as their residence, turning it into the most beautiful city of the kingdom.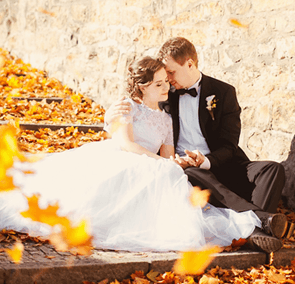 Wedding ceremony in Old Town Hall will looks in European style.
Extraordinarily beautiful it will be in the old Vrtbovsky garden,
stunning stylish – in the Clementinum. You are waiting for the summer
residence of the kings – Troya, Zofin Palace, Palaces Aliprandi and Kinski,
the Municipal House. All of these places has the historic interiors,
with festive atmosphere. In numerous parks of Prague you can spend
stunning wedding photoshooting.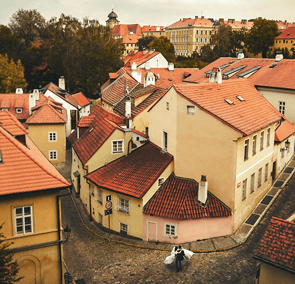 Except of ancient atmosphere, Prague is proud of the culinary traditions.
Here your guests can taste traditional Czech dishes – roast goose, mushroom soup and dumplings, baked meat served with sauerkraut or lingonberry jam
and a dozen varieties of sausages. Also becherovka or plum brandy, fresh beer and liquor Fernet for the ladies. Oh yes, and do not forget, please, about the Prague pie and marzipan cakes!